2011年 03月 26日
| | |
| --- | --- |
| Download SONGS FOR JAPAN from iTunes ! | |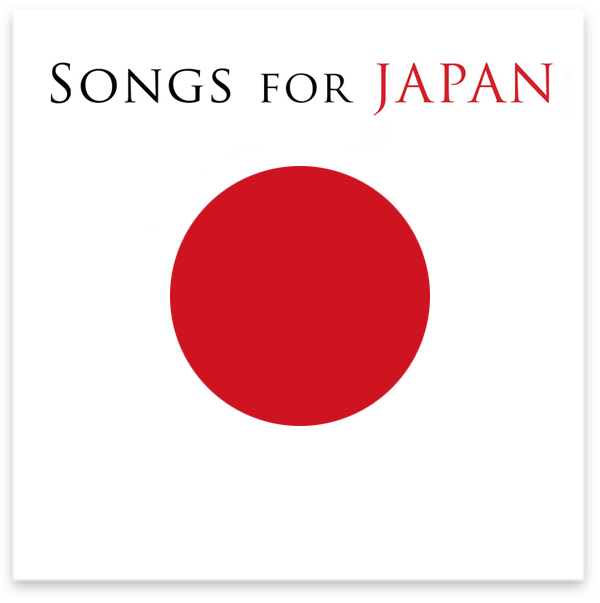 (ENGLISH)
Yoko Ono donated IMAGINE by John Lennon to "Songs For Japan" iTunes album. Proceeds from "Song For Japan" will be directed to the Japanese Red Cross Society to support its disaster relief efforts. Songs include 38 tracks featuring "Imagine" by John Lennon, an exclusive remix of Lady GaGa's "Born This Way", Katy Perry's Firework and more. Pls see below for all the songs on the album.
John Lennon: Imagine
U2: Walk On
Bob Dylan: Shelter From The Storm
Red Hot Chili Peppers: Around The World
Lady Gaga: Born This Way
Beyonce: Irreplaceable
Bruno Mars: Talking To The Moon
Katy Perry: Firework
Rihanna: Only Girl (In The World)
Justin Timberlake: Like I Love You
Madonna: Miles Away
David Guetta: When Love Takes Over
Eminem: Love The Way You Lie
Bruce Springsteen: Human Touch
Josh Groban: Awake
Keith Urban: Better Life
Black Eyed Peas: One Tribe
Pink: Sober
Cee Lo Green: It's Ok
Lady Antebellum: I Run To You
Bon Jovi: What Do You Got?
Foo Fighters: My Hero
R.E.M.: Man On The Moon
Nicki Minaj: Save Me
Sade: By Your Side
Michael Buble: Hold On
Justin Bieber: Pray
Adele: Make You Feel My Love
Enya: If I Could Be Where You Are
Elton John: Don't Let The Sun Go Down On Me
John Mayer: Waiting On The World To Change
Queen: Teo Torriatte (Let Us Cling Together)
Kings Of Leon: Use Somebody
Sting: Fragile
Leona Lewis: Better In Time
Ne-Yo: One In A Million
Shakira: Whenever, Wherever
Norah Jones: Sunrise
Download here!
(JAPANESE)
オノヨーコさんが、ジョン・レノンの「イマジン」をItuneリリースのアルバム「Songs For Japan」へ寄付してくれました!売り上げはすべて日本赤十字へ直接送られ、被災地救援のために使われます。アルバム収録曲は38曲あり、ジョンレノンの「イマジン」、レディガガの限定リミックス「ボーン・ディス・ウェイ」、ケイティペリーの「ファイアーワーク」等々。その他の楽曲は上をごらんください!
ダウンロードは ここ!!